Miley Cyrus kept warm in her Denim Leggings, oversized sweater and boots as she walked around the freezing cold streets of Manchester, England, on Monday evening (December 28).
The 17-year-old actress/singer, who spent the holiday in England with family, will be performing and bringing a 'Party' to the M.E.N. Arena tonight.
Miley Cyrus has said she can be 'a little bit more like myself' in the UK, because she receives less press attention than in the US.
The singer and Hannah Montana star, who was in the country this month, admitted that it felt 'weird' to be abroad during the holidays.
She said: 'It's a bit weird being in a different country [for Christmas].'
However, the 17-year-old added that she has enjoyed her holiday season in Britain, largely due to the lack of paparazzi pursuing her.
'It's fun. When I first came over here, it was a little while ago when I only had the TV show and my Miley music hadn't really been recognised yet… I feel like in the UK, I can be a little bit more like myself.'
Miley Cyrus Out in London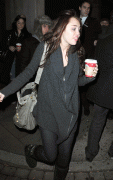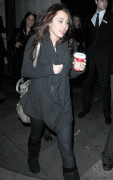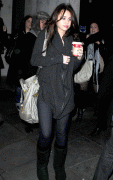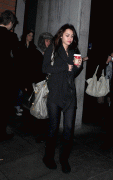 Rihanna does January 2010 Ralph magazine.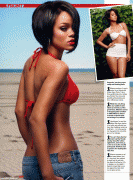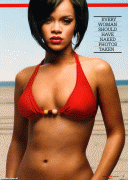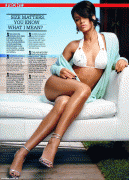 Leighton Meester Party With Some Guys


Leighton Meester was spotted at the grand opening of Klutch nightclub in Miami Beach, Florida.
During the party, Leighton performed her best set yet including "Somebody to Love" featuring Robin Thicke.
Leighton Meester At Klutch Nightclub Opening in Miami