Kate Beckinsale Lovely on 13th Annual Hollywood Awards Gala Red Carpet

Kate Beckinsale arrives at the 13th Annual Hollywood Awards Gala, she wears a black dress like Charlize Theron
Kate Beckinsale @ 13th Annual Hollywood Awards Gala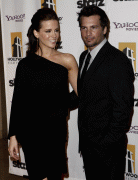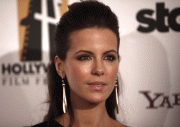 Charlize Theron: Hot Russian Girl

Charlize Theron covers Russian Cosmopolitan's November issue.
Lindsay Lohan Rocks The Kasbah event

Lindsay Lohan worked the red carpet at a charity bash at the Vibiana in Los Angeles on Monday.
Looking sexy in a little black dress and platform heels, the "Georgia Rule" actress hosted "Rock the Kasbah" fete.
Lindsay Lohan @ Rock The Kasbah event